M&V Bar Lorville 1
M&V Bar Lorville 2
First Light
Main Theme
V
Majesty of Space
Mind Games
The Rebel Path
Sabre Raven (Trailer)
Мусорщики
To Hell and Back
Wushu Dolls
Orison Voyager Bar
The Sacred And The Profane
Rite Of Passage
Extraction Action
Patri(di)ots
Scavenger Hunt
Outsider No More
Never Fade Away
Work In Order
Technology
Gateway
Lovely Day

Ustawienia: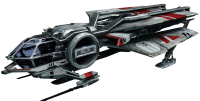 About This Club
Klub Miłośników Aurory (Gwiezdnego Maluszka). Zrzeszamy pasjonatów tego zacnego space-mobilu :). Każdy może dołączyć!
---
What's new in this club

SavagePilot 彼得

joined the club

Arth born (Arthborn)

joined the club

Daniel13

joined the club

Jimmy44

joined the club

Nowe screeny z Aurorą LN . Uszkodzone skrzydełko :/. Ale lata praktycznie normalnie. Myślę że tego rodzaju zniszczenia powinny mieć znacznie większy wpływ na sterowanie statkiem niż obecnie. No ale to dopiero początki New Flight Model w Star Citizen 3.5. W tle planeta Hurston, wersja 3.5, jeszcze z serwerów testowych PTU: Lądowanie w Lorville, Hurston: Aurora LN w robocie na Hurston. Misja delivery, jedno z lądowisk z daleka od Lorville: Jeśli macie jakieś swoje screeny z Aurorą LN, wrzucajcie tutaj śmiało . Można też założyć swój wątek np. tu: LINK

Masterson Delinquentus

joined the club

Dwie aurory w towarzystwie innych popierdółek z mojego hangaru 😉

I ja się dołączam. Póki jeszcze mam Aurorę.

Intense

joined the club

Spoko, dzięki za wskazówkę 🙂 Coś tak właśnie czułem, że trzeba się pobawić ustawieniami 😜

Zaawansowane sterowanie najpierw w ustawieniach trzeba "włączyć" Domyślnie nie jest włączone. 1 Wchodzisz sobie w menu Opcje 2 Keybindings na górze 3 Control profiles na dole 4 z listy bierzesz keyboard advanced 5 ustawiasz Keyboard = Keyboard, Mouse = Mouse 6 zatwierdzasz i gotowe (nauka steroawania od nowa 😄 )

Niestety jak wszystko, wykorzystanie łóżka ma swoje wady - w przypadku gdy przełączymy się na widok TPP, wszystkie dźwięki otoczenia, włącznie z napędem QT, zostają całkowicie wyciszone. To już z kolei zdecydowanie jest bug. Powiedz mi, jak to właśnie jest z tym zaawansowanym sterowaniem, bo próbuję go używać w trakcie latania, ale żadne skróty klawiszowe nie działają (np. włączenie/wyłączenie silnika, tarcz, etc.) - co do bindingów jestem pewny, bo ich nie zmieniałem, a więc klawisze numeryczne od 4 do 8.

na zaawansowanym sterowaniu kamera: Trzymając F4 + UP / DOWN / LEFT / RIGHT / PAGEUP / PAGEDOWN można wiele osiągnąć 😉 😉

Witaj Rinzler! Z tą kamerą faktycznie są cyrki. Przy całym next-genowym zaawansowaniu Star Citizen dali nam póki co takie niedoskonałe narzędzie. W każdym razie kamera reaguje na prędkość Twojego pojazdu. Więc gdy przyspieszysz, albo użyjesz dopalacza (AFB / Afterburner), to jej obiektyw nieco oddali od dzioba 😄. A o tym triku z łóżkiem nie wiedziałem o.O. Także odkrywamy coś ciągle jak widać. Chyba że przestawisz się na Sterowanie Zaawansowane.

No to łap moją RSI Aurora LN OP Limited Edition by Damian Arbuz Obok wybuchniętego przeciwnika 😄

DamianArbuz🍉

joined the club

Nieźle - ja z kolei próbuję rozkminić, o co chodzi ze swobodną kamerą TPP, ponieważ przy próbie wyśrodkowania widoku na dziobie statku, kamera wjeżdża praktycznie do kokpitu ;/ Nie wiem, czy to kwestia jakiegoś kolejnego błędu czy też nie. Jedynym remedium zdaje się być leżenie na pryczy - wtedy po przełączeniu kamery mamy kilka predefiniowanych ujęć statku z zewnątrz.

Rinzler

joined the club

To i ja dodam coś z mojego albumu z "roboty" 😄

Wieczorne bounty hunting przy zachodzie słońca.

Damko

joined the club

Kilka zdjęć mojej Aurory LN z podróży międzyplanetarnych : ). Nie mam ochoty jej upgrade'ować, bo wiem, że jak to zrobię, to już nie wrócę do tego statku. I będę tęsknił, heheh. Dlatego upgrade'uję inną linię, Mustanga. Jeśli macie coś ciekawego, jakieś screeny czy przemyślenia odnośnie tego statku, wrzucajcie swoje wątki w tym klubie.