M&V Bar Lorville 1
M&V Bar Lorville 2
First Light
Main Theme
V
Majesty of Space
Mind Games
The Rebel Path
Sabre Raven (Trailer)
Мусорщики
To Hell and Back
Wushu Dolls
Orison Voyager Bar
The Sacred And The Profane
Rite Of Passage
Extraction Action
Patri(di)ots
Scavenger Hunt
Outsider No More
Never Fade Away
Work In Order
Technology
Gateway
Lovely Day

Ustawienia: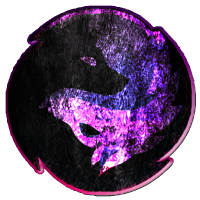 About This Club
Jesteśmy organizacją, która przyjmuje ludzi z całego świata. W naszych szeregach obowiązują dwa języki: Polski oraz Angielski. W większości przypadków wystarczy dobra znajomość jednego z nich. Stawiamy na komunikację na Discordzie. Tworzymy własne assety dla naszej organizacji takie jak np. interaktywne animowane tapety. Nasze oficjalne działania są dyskretne i dobrze przemyślane. Planujemy nasze ataki - staramy się zostawić jak najmniej śladów. Jak każda istota we wszechświecie - skrywamy swoje tajemnice. Dane są dla nas cenniejsze od kredytów. Stawiamy na rozbudowę naszego Lore oraz Roleplay. Struktura organizacji, na pierwszy rzut oka, przypomina religię. Nic nie stoi na przeszkodzie, aby do nas dołączyć w celach bardziej casualowego grania - bez udziału w sesjach z elementami Roleplay-u. Najbardziej zależy nam na dobrej zabawie w zgranym i kreatywnym zespole.
---
What's new in this club

PCave

joined the club

[HMC] Czarter Grzech Pierworodny Nie lękaj się, wszyscy jesteśmy z Tobą. Nie lękaj się, poszukujemy sprawiedliwości. Miliony oczu, skierowanych z mroku, bacznie obserwują. Pragną Krwi Grzesznika. Przebaczenie nigdy nie nadejdzie. Podstawy Etyki Ducha REDACTED [Wymagany #1 poziom autoryzacji]

Manifest Dźwięk Wojny Wytworzeni w mroku Zaćmienia. Przemierzamy bezkresne niebo, aby odzyskać dawno utraconą sprawiedliwość. Pragnęliśmy pokoju, ale jedyne czego chcą słuchać to dźwięk wojny. Nasza właściwa droga ku wolności właśnie się rozpoczęła. Droga Zaćmienia REDACTED [Wymagany #2 poziom autoryzacji] Wezwanie Proroka Z Dziczy pochodzimy, do Bezkresnego Nieba zmierzamy, by oswobodzić Wilki w potrzebie, obalamy Ciemiężców zrodzonych z Chciwości, ponieważ On dostrzegł Początek Końca. Wilki, powstańcie i zjednoczcie się! Za Wolność, Za Chwałę, Ze względu na Zaćmienie. Przyłącz się do nas... [DISCORD] [RSI]

HISTORIA Kreacja Zrodzeni, dla zabawy, przez demony - wszyscy żyjemy w piekle. Na skraju galaktyki, wszyscy płacimy za ich grzechy. W mroku nocy, On... dostrzegł Prawdę niesioną przez Zaćmienie. Sprawiedliwość prowadzi nas do wolności, a chciwość kieruje ich ku końcowi. Dlatego zamierzamy stawić opór Przepowiedni. Geneza REDACTED [Wymagany #5 poziom autoryzacji]