M&V Bar Lorville 1
M&V Bar Lorville 2
First Light
Main Theme
V
Majesty of Space
Mind Games
The Rebel Path
Sabre Raven (Trailer)
Мусорщики
To Hell and Back
Wushu Dolls
Orison Voyager Bar
The Sacred And The Profane
Rite Of Passage
Extraction Action
Patri(di)ots
Scavenger Hunt
Outsider No More
Never Fade Away
Work In Order
Technology
Gateway
Lovely Day

Ustawienia: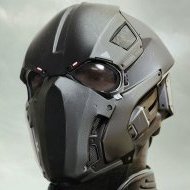 About This Club
Czymże byłby kosmos, gdyby nie Łowcy Głów? Gdzie nie sięga litera prawa, tam do akcji wkraczają oni, mistrzowie w swoim fachu. Przed nimi nie uciekniesz, a co najwyżej umrzesz zmęczony. Jeżeli wyczułeś w sobie żyłkę detektywa i nie straszne ci są gwiezdne przestrzenie, a żadna broń i statek nie stanowią przed tobą tajemnicy, wejdź śmiało do naszego Klubu!
---
What's new in this club

SavagePilot 彼得

joined the club

Zane

joined the club

Tu organizujemy się w grupy raidowe przy polowaniu na nasze ofiary - bo w ekipie łatwiej jest zapędzić ofiarę w kozi róg 🙂

Sarr

joined the club

Widzisz jakieś intratne zlecenie lub nie chcesz polować w pojedynkę? Zapodaj go tutaj, niech rozpoczną się łowy!