M&V Bar Lorville 1
M&V Bar Lorville 2
First Light
Main Theme
V
Majesty of Space
Mind Games
The Rebel Path
Sabre Raven (Trailer)
Мусорщики
To Hell and Back
Wushu Dolls
Orison Voyager Bar
The Sacred And The Profane
Rite Of Passage
Extraction Action
Patri(di)ots
Scavenger Hunt
Outsider No More
Never Fade Away
Work In Order
Technology
Gateway
Lovely Day

Ustawienia:
Event details
Cześć Wszystkim !
Wracamy z nowym Eventem w SOBOTE 04.11.23 o GODZINIE 19:00  ! WYŚCIG PO PLUSZAKA!
Tak jak wspominałem wcześniej robimy Wyścig, zabójstwa między uczestnikami są możliwe ponieważ jest tylko 1 Pluszak
i 1 NAGRODA : 3,5 M plus zgarnięty pluszak. 
Rawnok NIE BIERZE UDZIAŁU ponieważ będzie moim wsparciem w tym Evencie 😄
ZABICIE RAWNOKA JEST RÓWNOZNACZNE Z WYKLUCZENIEM Z EVENTU
Harmonogram :
1.Spotkanie na Port Tressler
2.Port Tressler start wyścigu o godzinie 19:00 (proszę się nie spóźnić)
3.Kierunek MiC-L3 Endless Odyssey Station, od landing pada, 309 stopni, 66 km
4.W tym punkcie będzie stał statek C2 na którym będzie schowany Pluszak
5.Znajdźcie pluszaka i dostarczcie mi go na mete : RUINS 45N
6.Żeby do mnie dolecieć trzeba lecieć przez :Microtech-Eutrepe-Devils Scrap & Salvage
7.Gdy już dolecicie trzeba się kierować 124.5 stopni, 16.7 km ( RUINS 45N )
8.W tej lokalizacji czekam na zwycięzce ! POWODZENIA
PS.Lepiej zapamiętajcie badź zapiszcie gdzieś lokalizacje ponieważ podczas wyścigu nikt wam o tym nie przypomni.
PS2.Wszystkie sztuczki dozwolone jest tylko jedna zasada napisana wyżej, Rawnoka NIE ZABIJAMY.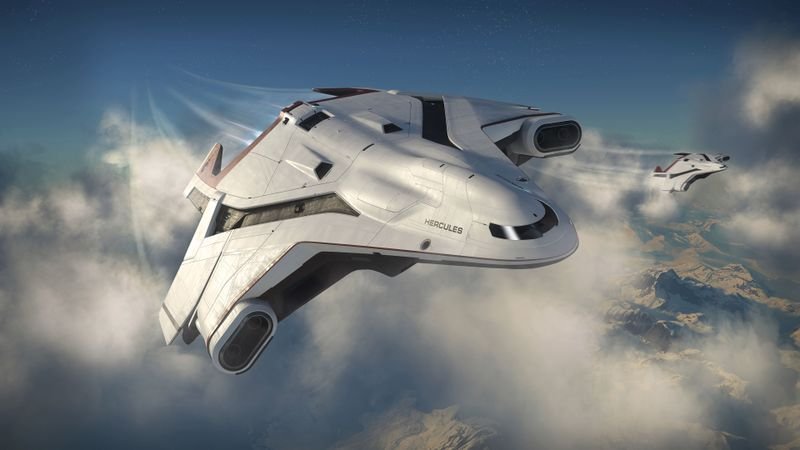 Edit : POPRAWIONE
User Feedback